I loved the rain and weather this January. The temperature went down to 22 degrees which is extremely chill for Singapore, but it really brought out the warmth in some, like restaurant owner Francis Ng who handed out over a hundred blankets. (He owns the House of...
Aunty Lee is Back!
Aunty Lee makes her fourth appearance in "Meddling and Murder" !
From Harper Collins: A delightfully warm and witty mystery from one of Singapore's best-known and most acclaimed writers…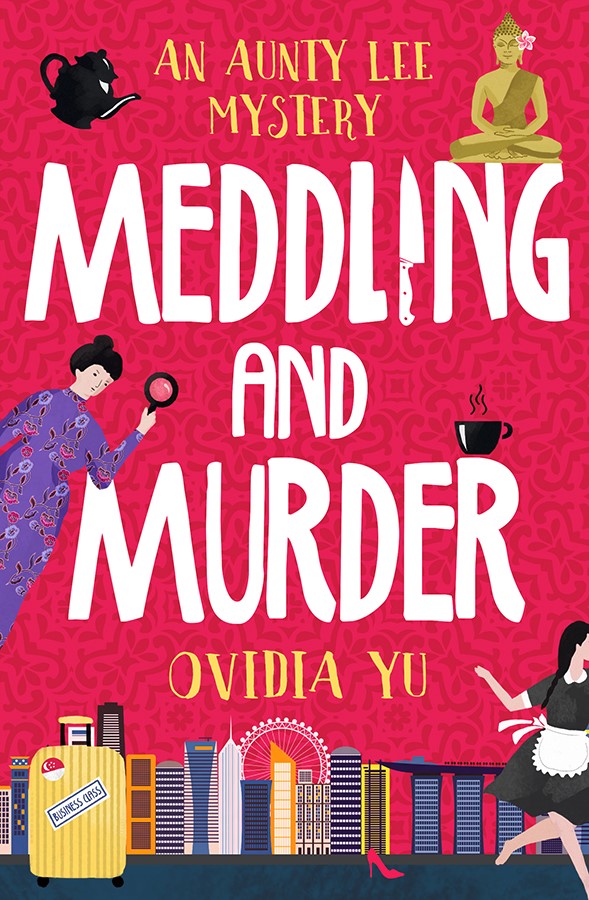 NEWS
"Meddling and Murder" An Aunty Lee Mystery has been published by Harper Collins, UK!
---
2017 will see Ovidia's first steps into British publishing. Given her love of mysteries started with Agatha Christie, this feels very special indeed.
---
The Frangipani Tree Mystery, first in Ovidia's new Crown Colony Crime series set in pre-World War II Singapore, will be published by Constable in June.
It's easy to feel helpless right now. But there's a reason why Elon Musk activated Starlink satellite internet service in Ukraine after the Russian invasion triggered massive internet disruptions. Russia uses disinformation as a...
And I don't really feel like celebrating because Xiao Huang (literally 'little yellow', my Honda Jazz), is fifteen years old today and though she still runs fine, she's run out of time. This little yellow car saw me through my recovery and my shift from writing plays to writing books. It was thanks to Xiao Huang that I could volunteer at the SPCA and that I came to adopt Princess and Hermione… and drive them to dog runs and dog cafes all over the island!
Over at the Murder Is Everywhere blog, I thought it would be interesting to give a rough summary (and my best attempts at translation!) of what I saw predicted for the different animal years. Please click on the link if you'd like to look up what's in store for...