This post was originally published on murderiseverywhere.blogspot.com.
I'm in Changi airport waiting for my flight to London–first stage to Crimefest Bristol!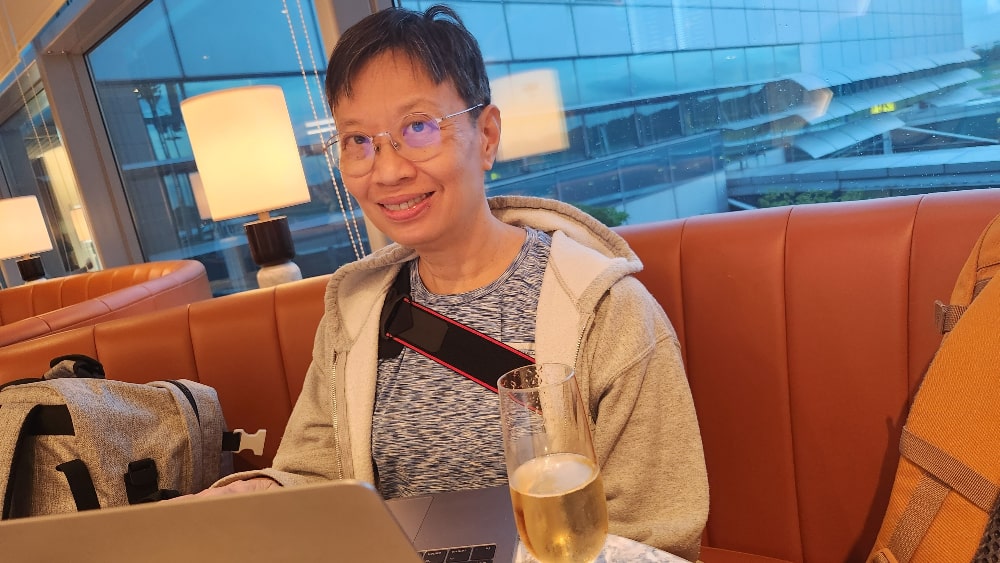 There are certainly worse places to try to scramble together a post–Changi Airport just regained it's 'world's best airport' title after losing it during the pandemic.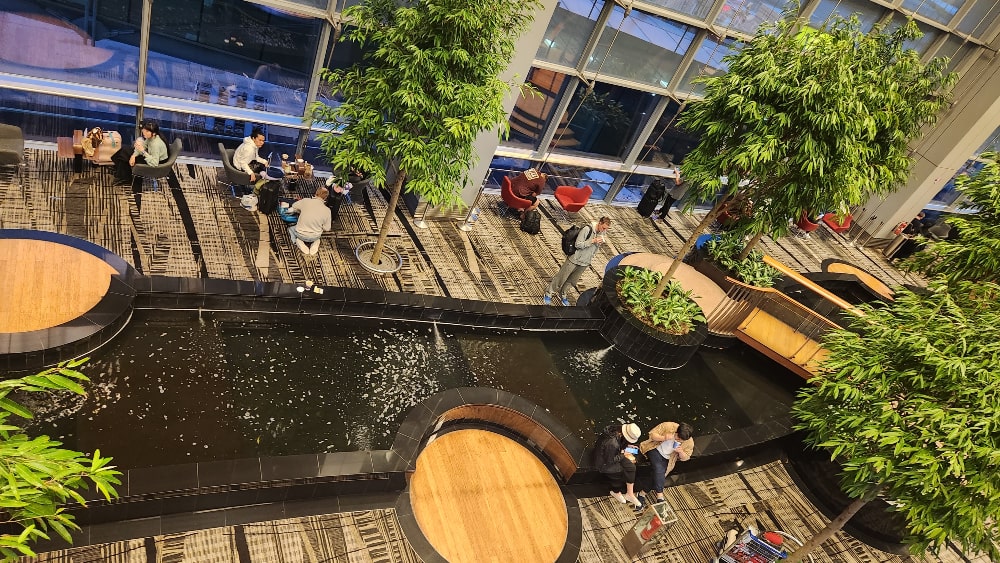 I think a lot of that's due to the policy of putting in lots of greenery. There are over 600,000 plants found across the main terminals of Changi Airport today!
Plants and water ease the stress of travel and are good 'feng shui' too!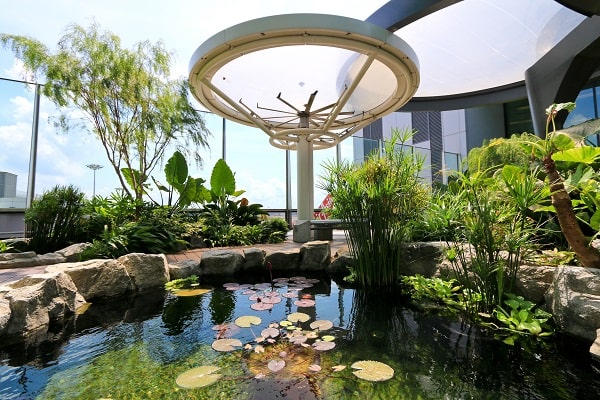 This is the water lily garden.
During the Covid shut down, these garden displays were maintained for the morale of the frontliners who were still required to show up for work.
Actually the first Singapore airport to be declared the "finest airport in the world" was the Kallang Airport when it was opened in 1937.
Built on the former mangrove swamps of Kallang Basin, Kallang Airport was modern for its day–a two-storey terminal building with a viewing gallery and a circular control tower in the middle, covered airplane hangars on either side of a circular grass landing field. It also had a slipway for seaplanes.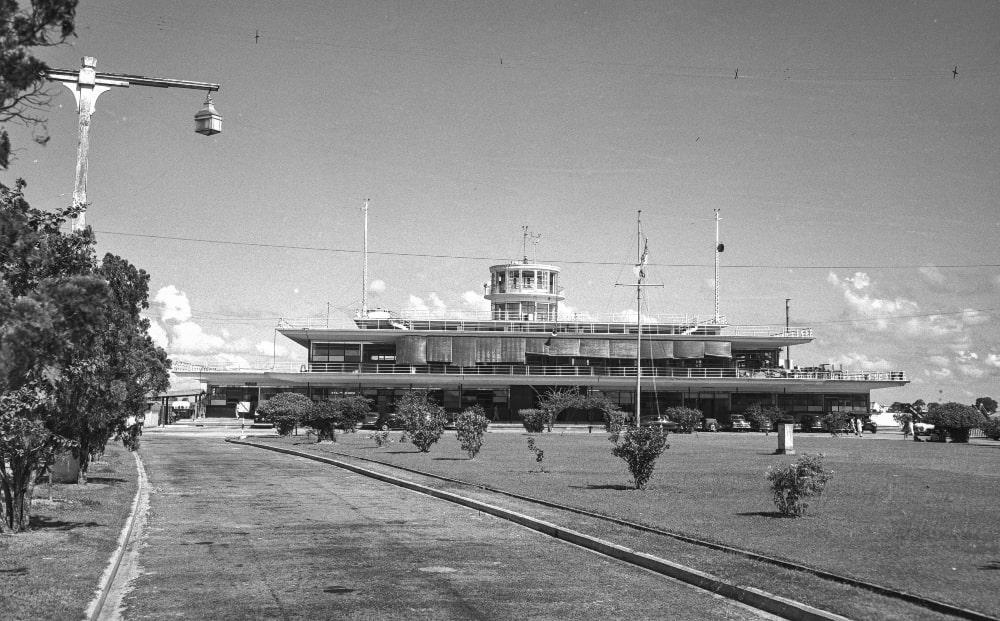 But the really memorable experience today was meeting a lady in transit from South Africa to Japan who'd lost her phone. One of the worst nightmares of traveling. She couldn't contact the driver she'd arranged to pick her up in Japan, she couldn't reach her husband in South Africa to let him know she was okay… She left some of her bags with us while she and other people (both staff and other passengers) retraced her steps–Skytrain, loo, coffee counter, lost and found… but nothing.
And she had put it in airplane mode for her flight so she couldn't even call herself!
Luckily there's a happy ending. Another transit passenger made her do the rounds again, asking instead of just looking and it turned out the coffee counter barista had found it and put it away. He made her show him she could unlock it (fingerprint) before he returned it to her.
He said to her (joking… I think!) 'Madam, you must be more careful, have you learned a lesson?' and she said, 'I've learned Singapore is the best place to lose a phone!'
I suppose there are worse things to be known for!
I'll write more when I've got to Crimefest–this time what I'm looking forward to most is meeting Stan, Zoe and Caro!