By Ovidia Yu
Aunty Lee's Delights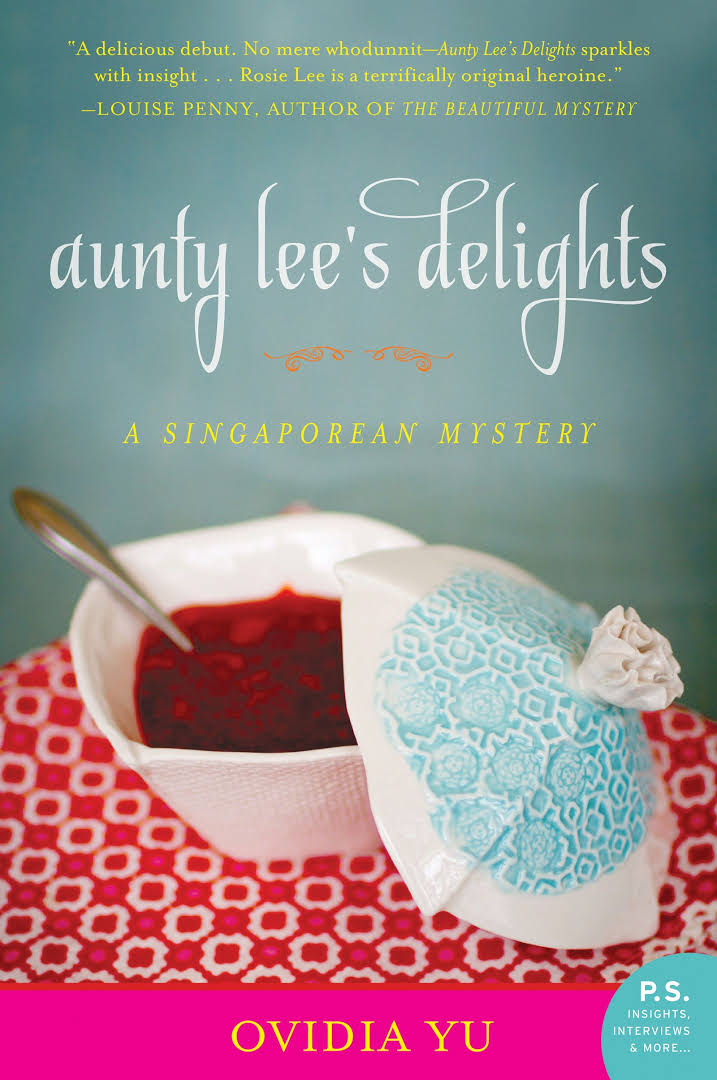 By Ovidia Yu
Aunty Lee's Delights
This delectable and witty mystery introduces Rosie "Aunty" Lee, feisty widow, amateur sleuth, and proprietor of Singapore's best-loved home-cooking restaurant.
"After losing her husband, Rosie Lee could have become one of Singapore's "tai tai," an idle rich lady. Instead she is building a culinary empire from her restaurant, Aunty Lee's Delights, where spicy Singaporean meals are graciously served to locals and tourists alike. But when a body is found in one of Singapore's tourist havens and one of her guests fails to show at a dinner party, Aunty Lee knows that the two events are likely connected.
The murder and disappearance throws together Aunty Lee's henpecked stepson, Mark, his social-climbing wife, Selina, a gay couple whose love is still illegal in Singapore, and an elderly Australian tourist couple whose visit may mask a deeper purpose.
Read More
Investigating the murder are Police Commissioner Raja and Senior Staff Sergeant Salim, who quickly discover that Aunty Lee's sharp nose for intrigue can sniff out clues that elude law enforcers.
Wise, witty, and charming, Aunty Lee's Delights is a spicy mystery about love, friendship, and food in Singapore, where money flows freely and people of many religions and ethnicities coexist peacefully, but where tensions lurk just below the surface, sometimes with deadly consequences."
'Praise for Aunty Lee's Delights:'A delicious debut! Aunty Lee's Delights is no mere whodunnit – it sparkles with insight into the traditions and moral complexities of modern Singapore. Rosie Lee is a terrifically original heroine'
– Louise Penny, author of The Beautiful Mystery
'This delightfully anachronistic series debut from playwright and occasional novelist Yu (Miss Moorthy Investigates, 2012, etc.) boasts buoyant prose and a colorful cast, led by the lovably unstoppable sleuth herself.'
– Kirkus Reviews