This post was originally published on murderiseverywhere.blogspot.com.
We don't really celebrate Valentine's Day here–like if you eat crepes every day, eating them on February 2nd for Candlemas becomes less of a big deal. But there's no such thing as too much love or too many crepes, so–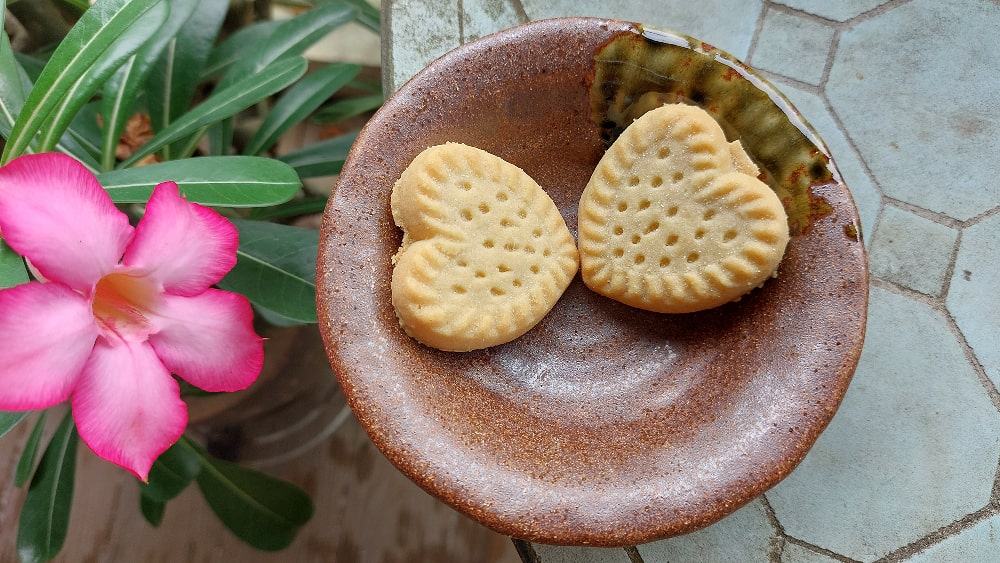 Happy Valentine's Day everyone! Thank you for being here and part of the world right now.
Today also marks the start of a big new stage for us here in Singapore. Yesterday was the end of our Covid emergency measures and we've finally stepped down to DORSCON (Disease Outbreak Response System Condition) Green after three years of living with Covid measures.
And what a three years it's been! For us personally, the Covid years were marked by the loss of our two beloved dogs–Hermione died right at the start of the epidemic. She got up in the middle of the night, barked once (to wake us and say goodbye, we like to think) then lay down and died. Fortunately we discovered 'pet cremation' comes under 'essential services'. And Princess lasted, seeming happy enough though she couldn't see or hear, till last April.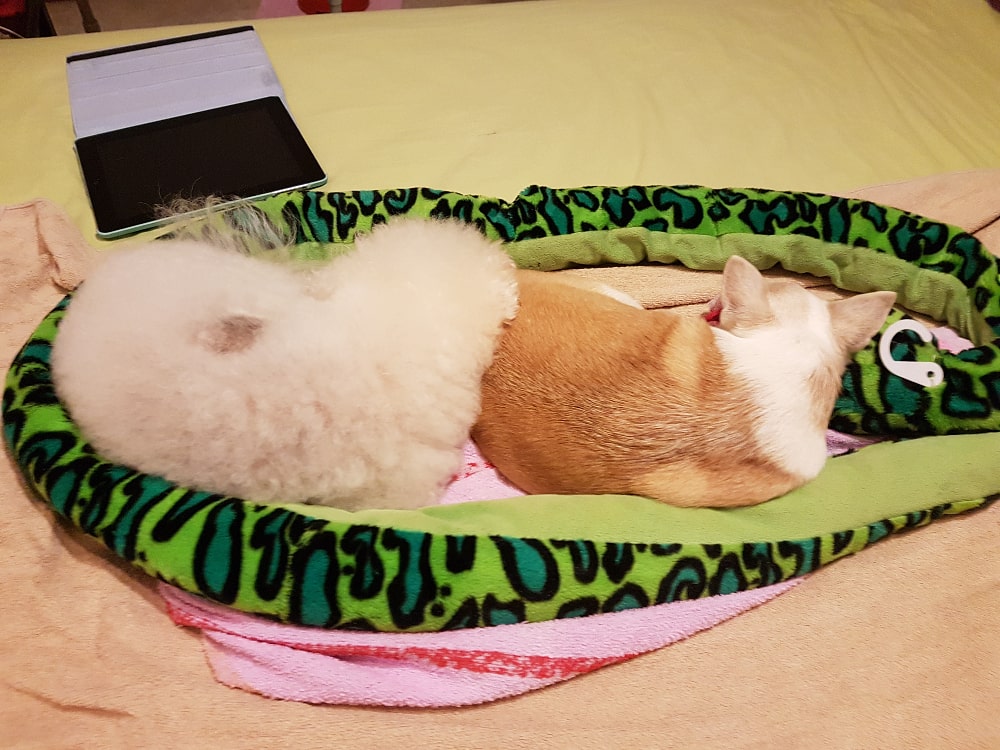 Last night, at an extended family gathering, we were talking about the other changes we've all been fortunate enough to live through.
Mostly the talk was about job difficulties (especially in areas like hospitality and construction) work overload (MDs and medical frontline workers) and the complications of studying and socialising (the younger people–making me feel really old). One of my nephews got married during the Covid lockdown and the young couple were allowed ten guests on either side, with everyone masked!
All this made me realise that we writers see things very differently from most. I'm lucky enough that I can work from home or wherever I am. And much as I love print books, I've come to depend on Kindle and Libby ebooks and Audible audiobooks for most of my daily reading.
I didn't miss socialising though I did miss going to bookstores and libraries. And I did get occasional non-masked visitors–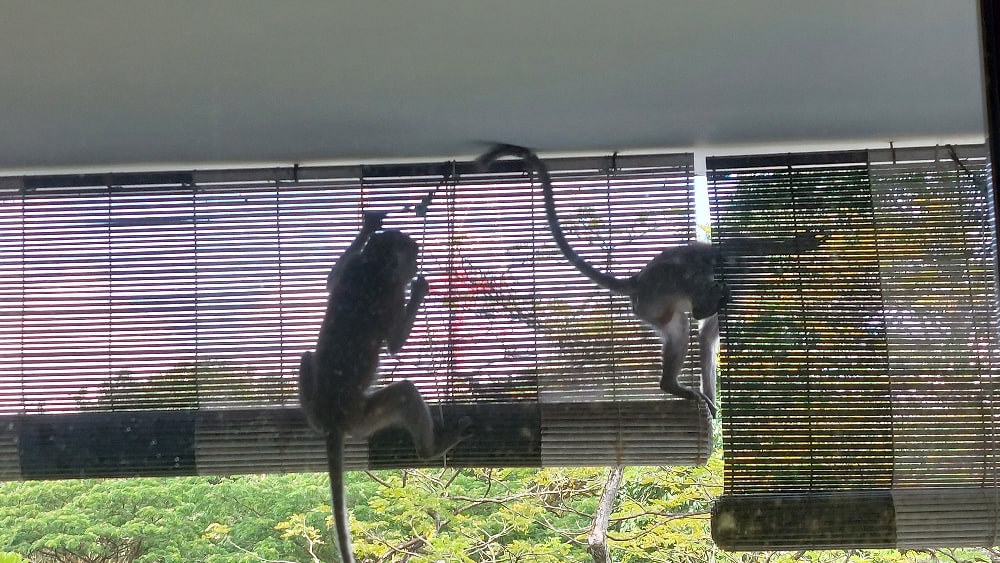 –just to keep things interesting!
But then writers do see things very differently from most, take last night's dinner (which I really enjoyed) for example:
Someone was late for the dinner (over an hour late, which was kind of unfortunate because he was the host who'd made all the arrangements and the booking at the posh Chinese restaurant) and the rest of the relations were understandably fidgety, along with the restaurant staff who kept trying to seat other guests at the second of the two tables that had been reserved.
We (partner & I) had arrived early because of not being sure about parking etc and had had delicious vegan ice cream sandwiches (from Kind Kones in the Paragon basement if anyone's interested–dairy free and soft oatmeal cookies for the 'sandwich' part) so we weren't starving as badly as the others and free to enjoy the situation.
And what was enjoyable was wondering, if our absent host was really lying murdered in the carpark under the new Tesla he'd been so pleased with but which now wouldn't start, which of our fellow dinner guests could have done him in and what would their motive(s) have been?
Of course it wasn't just us dinner guests who were suspects… there was also the absent family member who'd just left by plane… had she really gone? Also the Tesla serviceman and the restaurant manager and the former owner of his african grey (because who knows what secrets the bird might have picked up)…
I'm not fond of posh Chinese multiple course meals, but I enjoyed my dinner, especially the sitting and waiting. And now I can't wait to write a Tesla and an African Grey into a story somewhere.
But though we've exited the acute phase of the Covid pandemic, the virus is still with us and will continue to evolve. Over one thousand seven hundred people here have died sooner than they might have otherwise. As we move on, let's not forget them.