I loved the rain and weather this January. The temperature went down to 22 degrees which is extremely chill for Singapore, but it really brought out the warmth in some, like restaurant owner Francis Ng who handed out over a hundred blankets. (He owns the House of...
Aunty Lee is Back!
Aunty Lee makes her fourth appearance in "Meddling and Murder" !
From Harper Collins: A delightfully warm and witty mystery from one of Singapore's best-known and most acclaimed writers…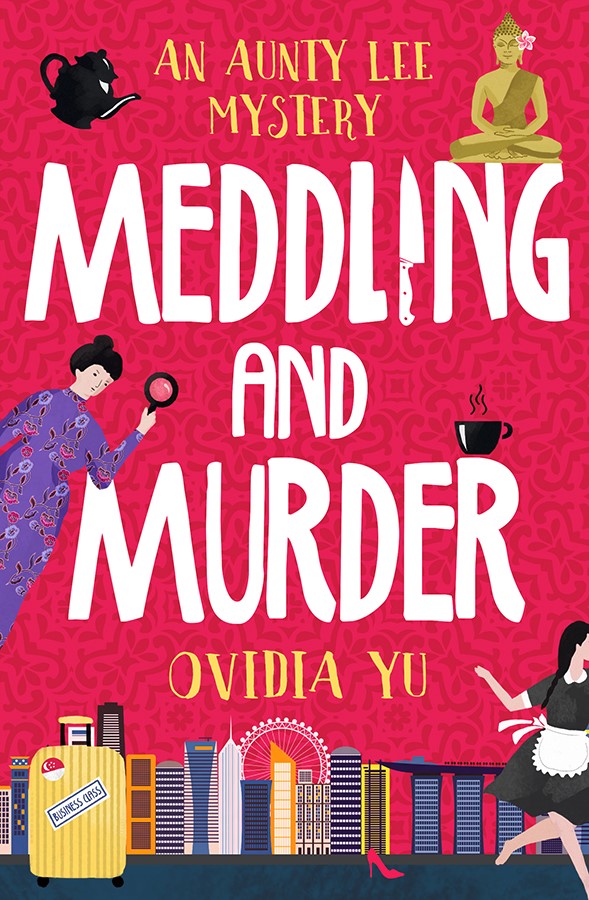 NEWS
"M
eddling and Murder" An Aunty Lee Mystery has been published by Harper Collins, UK!
---
2
017 will see Ovidia's first steps into British publishing. Given her love of mysteries started with Agatha Christie, this feels very special indeed.
---
T
he Frangipani Tree Mystery, first in Ovidia's new Crown Colony Crime series set in pre-World War II Singapore, will be published by Constable in June.
It was a pretty good weekend, even though we had moments of wishing we were back in Hawaii... in a fantasy resort full of books and writers where dogs never get old... yes, I did say 'fantasy'. But now that both Princess and Hermione seem better I'm glad to be home...