No Results Found
The page you requested could not be found. Try refining your search, or use the navigation above to locate the post.
Aunty Lee is Back!
Aunty Lee makes her fourth appearance in "Meddling and Murder" !
From Harper Collins: A delightfully warm and witty mystery from one of Singapore's best-known and most acclaimed writers…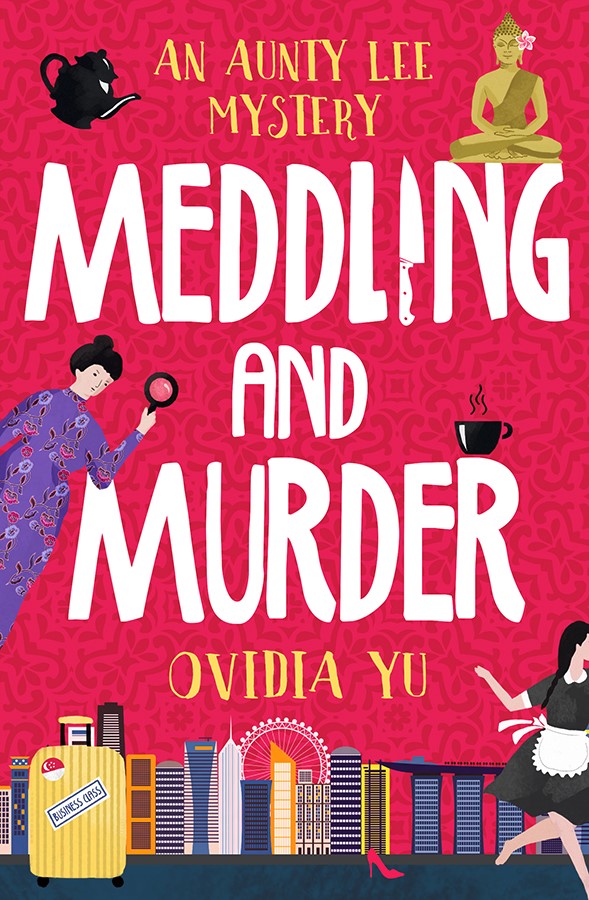 NEWS
"M
eddling and Murder" An Aunty Lee Mystery has been published by Harper Collins, UK!
---
2
017 will see Ovidia's first steps into British publishing. Given her love of mysteries started with Agatha Christie, this feels very special indeed.
---
T
he Frangipani Tree Mystery, first in Ovidia's new Crown Colony Crime series set in pre-World War II Singapore, will be published by Constable in June.
Murder Is Everywhere I started writing on a manual typewriter and still don't understand how bitcoins work, but today I'm taking my first tentative steps into the cosmic ocean of the Metaverse! But I've always believed in trying new things as long as no bones are...
My alternate Tuesday post on Murder is Everywhere: The Nadir of the Year! Happy...