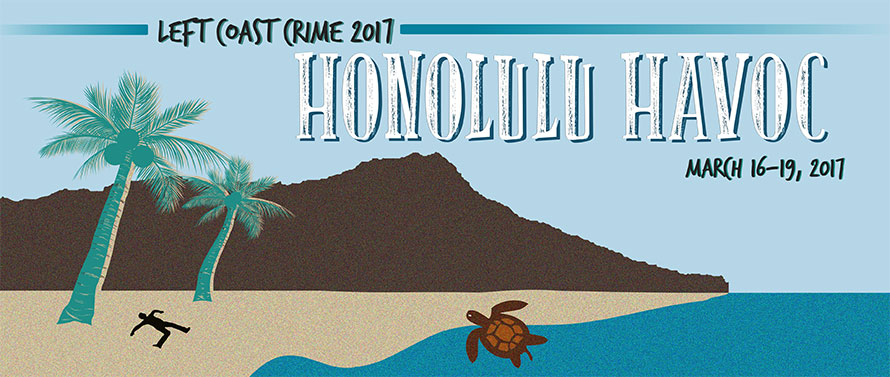 This time next week I'll be in Honolulu for Left Coast Crime!
Part of me is so excited—my first time ever in Hawaii, meeting up with old friends and meeting new writers and readers and I love hotels.
Another part is stressed… Hermione hasn't done a poo in two days. Dog owners will understand the grim misery of this. She seems fine—perky and greedy as always. And I've been trying to finish off the second draft of Betel Red before I leave but it looks like that's not going to happen. So do I leave it behind in Singapore and trust that I'll be able to finish it by the end of the month when I get back? Or do I bring it with me and work nights…?
No, no, no. This is Left Coast Crime. I want to Play!
Writing: Betel Red. I would have finished by now if I hadn't decided to try out something different. And I think the new way works better but there's a lot of re-writing and adjusting that still needs doing.
(Re)-reading: The Ninja's Daughter by Susan Spann. in anticipation of meeting up with Susan. My favourite part? [Not really a spoiler]: The cat gets to go too.
I'll be speaking on two panels and hosting a table at the Awards Dinner with Sujata Massey (I love her Rei Shimura books!) so do come join us in talking books and cheering Lefty winners!
What I need to do now: Pack! Print out e-ticket! Sort Meds! Pack Meds! And get back to editing. I can sleep on the plane…